VACATION AT THE NJ SHORE!!!
Two Affordable NJ Vacation Motels
The Wildwoods in South Jersey are a popular family vacation desitination. Not only is there the renowed beach and boardwalk, but there's an endless number of activities:biking, boating, water sports, fishing, birding, amusement piers, historical sites, the newly built convention center, and the list goes on.
A great place to stay is in the heart of all the action where you can easily walk to the beach, boardwalk, and restaurants. Alternatively, you may choose to find cheaper accomodation a short drive away.
For accomodation right by the boardwalk try the Royal Court Motel on Atlantic Avenue right in Wildwood, NJ. The Royal Court offers all the amenities and conveniences a vacationer needs. Located just a block from the ocean, you can walk to all the Wildwood hot spots including the beach, boardwalk, amusement piers, convention center, and restaurants. Choose accommodation ranging from standard suites to two bedroom apartments--a favorite of families and larger parties. Visitors at the Royal Court especially enjoy the relaxing premises for the cool rooms with cable TV incl HBO and dual pools varying in depth to suit both adults and kids.
And for cheaper accomodation, try the Offshore Motel in Rio Grande right outside Wildwood.
The Off Shore Motel is open year-round and is an affordable alternative to NJ shore motels for budget conscious vacationers. It is only a few minutes car-ride away from Wildwood and Cape May. Offers all your favorite amenities, including free cable TV, refrigerators in all rooms, microwaves upon request, spacious out-door pool and picnic area. Conveniently located adjacent to a variety of shops and in walking distance to several restaurants.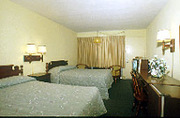 Take the Family to the shore at Wildwood NJ this Year.
Try the Royal Court Motel or the Offshore.
Contact INFO:
Royal Court Motel
4301 Atlantic Ave.
Wildwood, NJ 08260
PHONE: 609-522-5398
EMAIL: info@RoyalCourtMotel.com
Offshore Motel
1801 Rt 47
Rio Grande, NJ 08242
PHONE: 609-866-6400
EMAIL: info@offshoremotel.com